For the '21-'22 season, the Bolton Valley Backcountry Center will again be offering season-long leases on top-of-the-line backcountry equipment. We see it as a great way to reduce the price of admission for backcountry skiing and riding – so if you're just trying it out, it's not a huge commitment. Plus, with the money you save you can check out our intro clinics and instructional tours with our awesome guides and instructors!
So we have re-stocked our demo fleet with an all new line-up of the most up-to-date alpine touring and splitboarding gear from our industry-leading best friends at Dynafit, Jones, and Burton. (For the record… you can't even buy some of this stuff yet!)
Supplies are getting a little low for season leases…
See below for updated inventory and arrival dates for the next shipment of new gear. We'll post the next round of fitting and gear pick up times as it comes in – next update after the holiday week, so check back around 11/30-12/1.
BUT STAY TUNED! We've still got another shipment of premium a/t gear currently in shipping limbo, and we'll put it up here as soon as we get it! Realistically, we're expecting to have that ready to go in the next 2-3 weeks. We've also got a few more splitboards coming any day now, so stay tuned for those as well. Otherwise, see below for current inventory and stay tuned for our next round of fitting and pickup times when we get the new gear. As always, thanks, everyone for supporting the BV Backcountry!
As of 11/23/21, here's what we've got left for season leases:
Standard adult a/t lease: 2 pairs of 182's (One more pair of 166's arriving by 12/7)
Splitboard lease: 1 162 (More arriving any day)
Performance a/t lease: 1 pair of 181's (More arriving – hopefully – by 12/7)
Kids' a/t lease: 120's, 130's, 140's, 150's
Our A/T Packages Include
Dynafit Hoji boots, Rotation bindings, Seven Summits Plus and Blacklight 88 touring skis, speedskin climbing skins and
extendable poles. We've also got kids a/t packages with the Dynafit Youngstar set-up with skis from 120cm and up, and Hoji boots down to a Mondo size 22.5.

$490 for Junior setup with Dynafit "Youngstar" skis (min size 120cm), boots (min size Men's 4, Women's 5), bindings (min DIN setting of 2) and skins – this sized equipment tends to fit the average 10 year old, but proper fit is based more on height and foot size than age. A 120cm ski typically fits kids 4'5″ – 4'8″. Sorry, no smaller sizes available this season.

$540 for Adult skis, boots, bindings, skins, and extendable poles. Skis are Dynafit 7 Summets + or Blacklight 88's, bindings are Dynafit Rotation 10's, Boots are Dynafit Radicals or Hoji PUs.

$690 for the Premium setup with fatter Blacklight 95, Free 97 / 107, and Beast 98 and 108 skis and upgraded Hoji PX Boots

We do not currently lease helmets, but highly recommend you buy one from our on-mountain shop!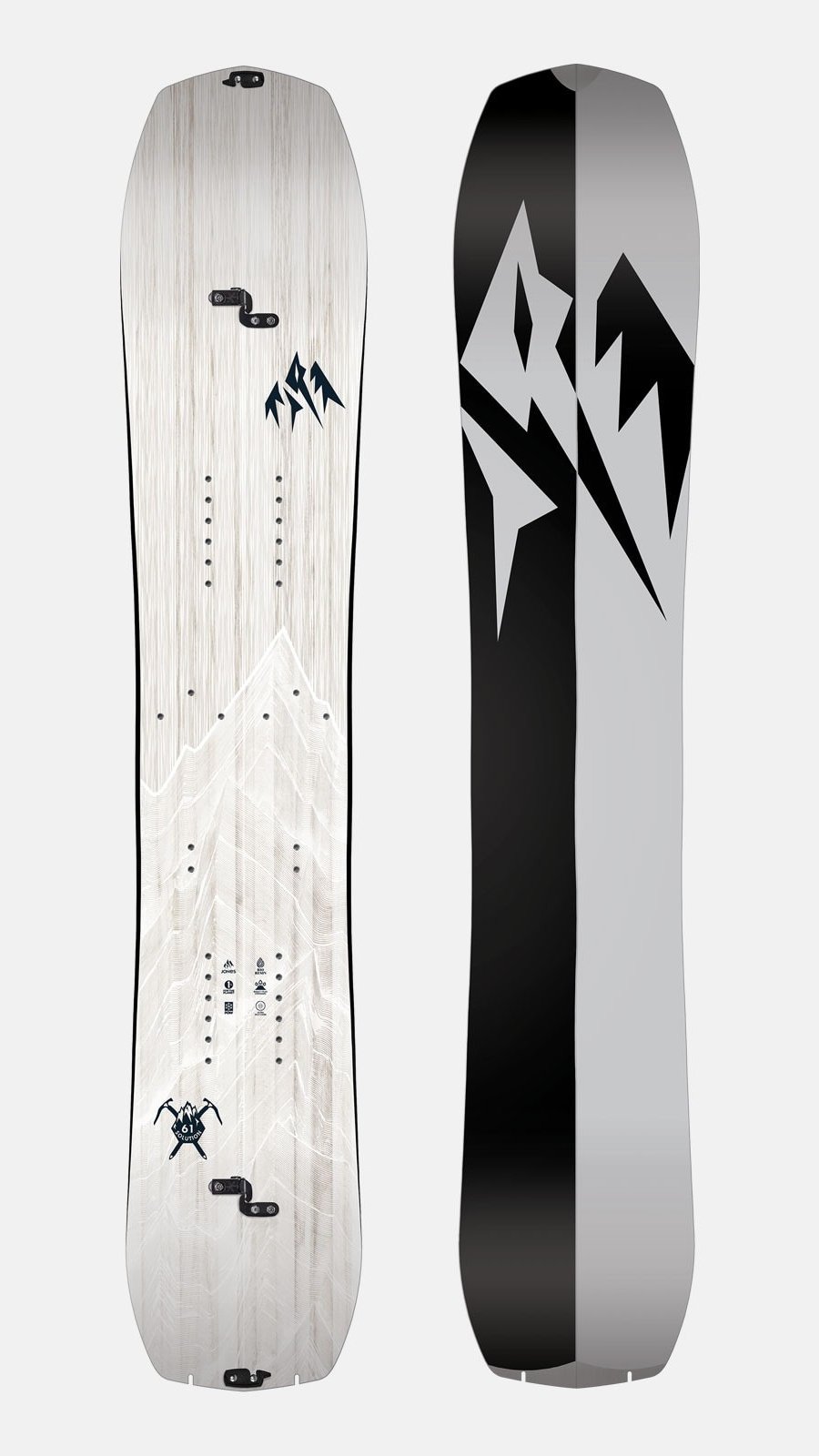 Daily Splitboard Rentals Available HERE Please secure your reservation online in advance to ensure we have equipment for you that day. Thank you!

Splitboard Packages Include:
Option 1: Burton Family Tree Hometown Hero splitboard with Hitchhiker (collab with Spark) bindings, Burton (G3) climbing skins, Burton (Black Diamond) Compactor 3-stage extendable poles.
Option 2: Jones Solution splitboard, Spark bindings, Jones Nomad climbing skins, and Jones Talon 3-stage extendable poles.

$490 for Junior setup with Jones Youth Solution splitboard, spark bindings, Jones Nomad climbing skins, and Jones Talon 3-stage poles. Junior sizes are 137cm and 142cm, and we've only got a limited number of these boards this year, so better to reserve them sooner than later!
$540 for Adult board, bindings, skins and extendable poles – min size 146cm which typically fits riders starting at 5'5″ and up. We do not currently offer leases on backcountry snowboarding boots or helmets – your "normal" snowboarding boots will work fine, but there are "touring" boots out there you may want to consider, too. Please buy a helmet from our shop!
Need Poles, Boots, Helmets or Any Other Winter Gear?
We Got You at the Big Rock Mountain Shop
Enjoy 20% off if you're a Season Pass Holder
Naturally, we will have a somewhat limited inventory for all of the above kits and the only way we can see to do this efficiently is to have interested folks come up, get fitted, be happy with their kit and THEN pay/take the equipment with them. Leases will be first come, first served. Feel free to email us at [email protected] if you've got any questions at all.
Feel free to email us at [email protected] with any questions or just to chat about backcountry skiing and riding, or whatever.
Splitboard Gear by Burton and Jones
Premium AT Gear by Dynafit
Click HERE for Additional Gear Info