Babe Force – Mountain Bike Training
May 27, 2022 @ 5:30 pm

-

6:30 pm

$15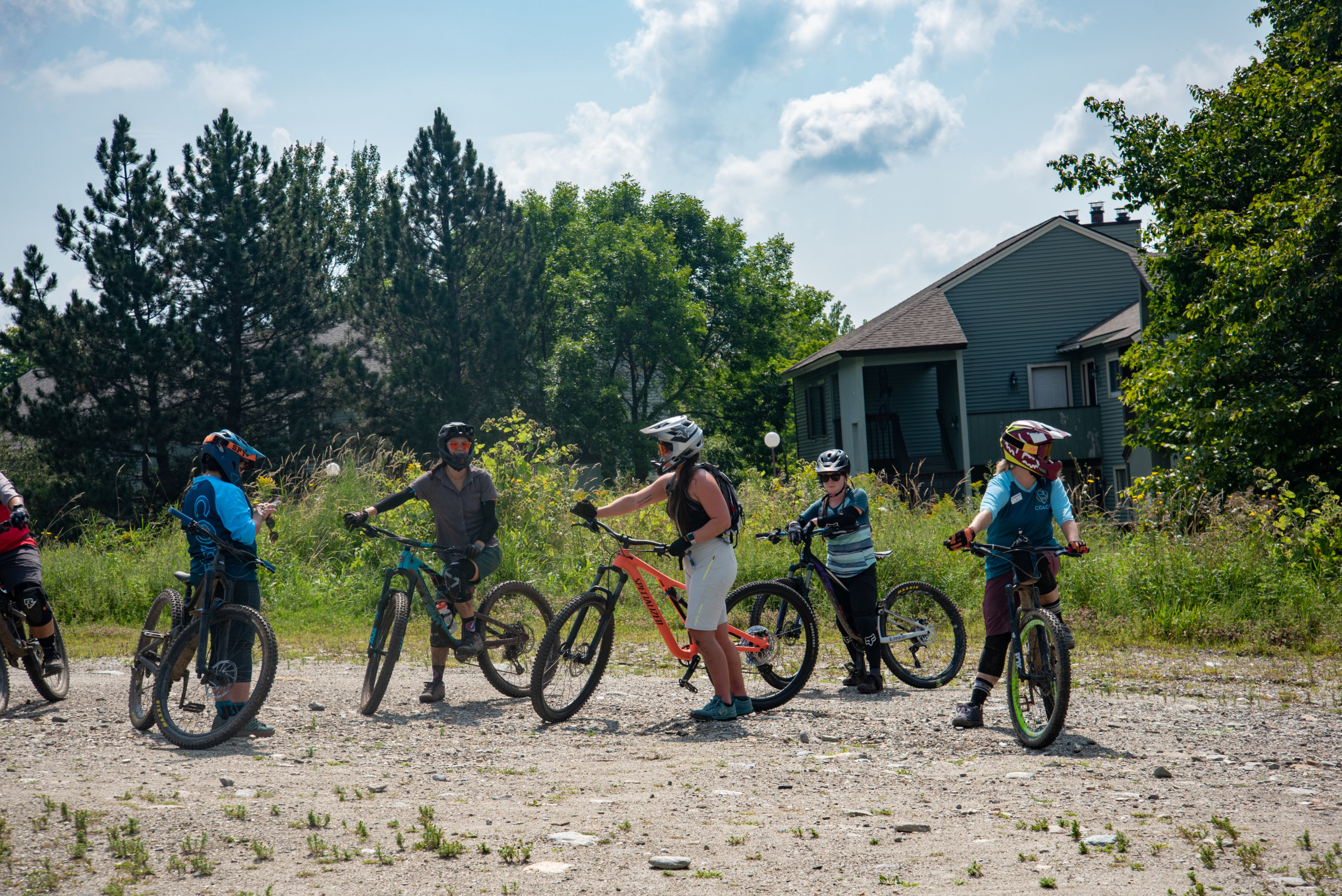 Welcome back for mountain bike season BV Babes! We are launching a brand new, 6-week mountain bike prep series led by one of our very own Babe Force members and Certified Personal Trainer – Kate Kuzminski (see bio below). The first four weeks will be focused on getting our joints and muscles ready to take on the gnarly effects of biking while working to mitigate overuse injuries and get stronger each workout. Week five will be an informational session with a bike pro who will share what is needed to either begin your bike journey or how to continue to hone your skills. And lastly, week six will be a group ride to put everything we've learned together! Ages 15+
This series is for those of you who have never mountain biked all the way up to those who have been riding for years. Every single person can benefit from adding more strength and mobility training to their endurance sports. Plus, making a few extra friends never hurts.   
Join us as we empower each other to build knowledge, strengthen our bodies, and gain more confidence in our journeys to become more fearless riders out on the trails.
Tentative Training Schedule:
Week 1: Mobility & Strength – Friday May 13th
Week 2: Mobility & Strength – Friday May 20th
Week 3: Mobility & Strength – Friday May 27th
Week 4: Mobility & Strength – Friday June 3rd
Week 5: Mountain Bike Clinic with a BV Bike Tech  – Friday June 10th
Week 6: Group Ride  – Friday June 17th
See you all at the Sports Center at 5:30pm!   Sign Up HERE
*Conditions permitting and dates subject to change
Note: For weeks 1-5 all you need is yourself in some comfortable work out gear and we'll take it from there! If rental gear is needed for Week 6 please inquire at [email protected]
Babe Force member/CPT Kate Kuzminski (@emerge802) in her own words:
Hey, I'm Kate! I've been a strength and mobility coach for the past eight years and I've worked with young athletes to more experienced athletes, and everyone in between. My love of movement came from a young age as I grew up participating in a variety of sports such as basketball, tennis, swimming, and track and field. Unfortunately, I experienced several injuries as a youth athlete, and it wasn't until I was a coach myself that I realized these injuries could have been prevented or at least mitigated with a proper strength and mobility program. As an adult, I am still an athlete, and my go-to sports are tennis, hiking, snowboarding, running and for the first time this summer–mountain biking! It is my goal to keep athletes and outdoor enthusiasts doing what they love so that they may remain athletic for as long as they darn well please. Once an athlete, always an athlete.
Related Events