After the four week Women's Clinic selling out and being so successful, a Bolton Babe Force Ride Day was the only acceptable next step. With the clinic selling out and people also expressing interest in wanting another, our programs director Jen crafted something up.
On August 21, Bolton Babe Force presented a ride day. A group ride was held in the morning for riders who were experienced on blues and black terrain. They ventured down Vista Glades, Wright Bros, Blue Jump, and Broken Bridge.
The group ride was very adamant about riding, with minimal talking and discussion before each run. They zoomed on down different blues and black trails, enjoying one another's company. Plus the whole time, women were encouraging others on their skills and comfort level.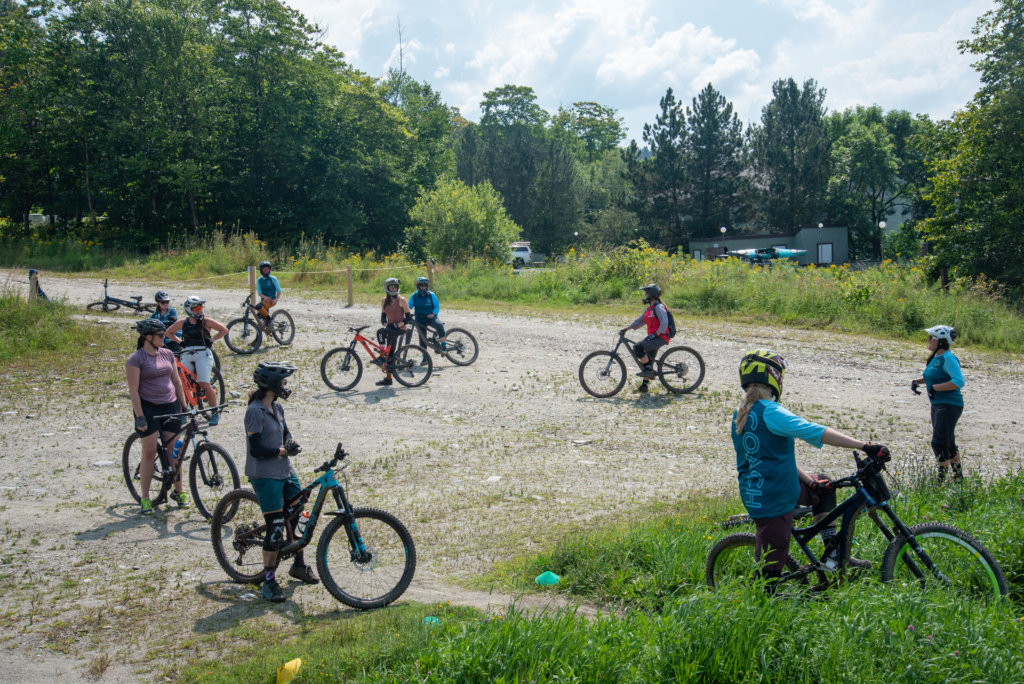 In the afternoon, there was a three hour lesson for riders who knew the basics skills of mountain biking and up. The participants were then taken down to the progression park to work on body positions in regards to how to do jumps and drops using the features that we have in our skills park. After some practice time and learning the basics, they then went up on the lift to practice their new skills on the trails.
After such an incredible Women's Clinic and Babe Force Ride Day, we're so excited that Bolton Babe Force is transitioning into a year round group where babes can get together and be rad doing different adventure sports in every season!