One of Bolton Valley's most popular and easy hikes is Timberline Line Mid Station starting from the base of Vista Lift. It's a moderate hike with a stunning view in the beginning, middle, and end. You can see different views of the Adirondacks from multiple points, you can even see Bolton Mountain and other peaks that accompany Bolton Valley, and wild plants and flowers line the entire hike.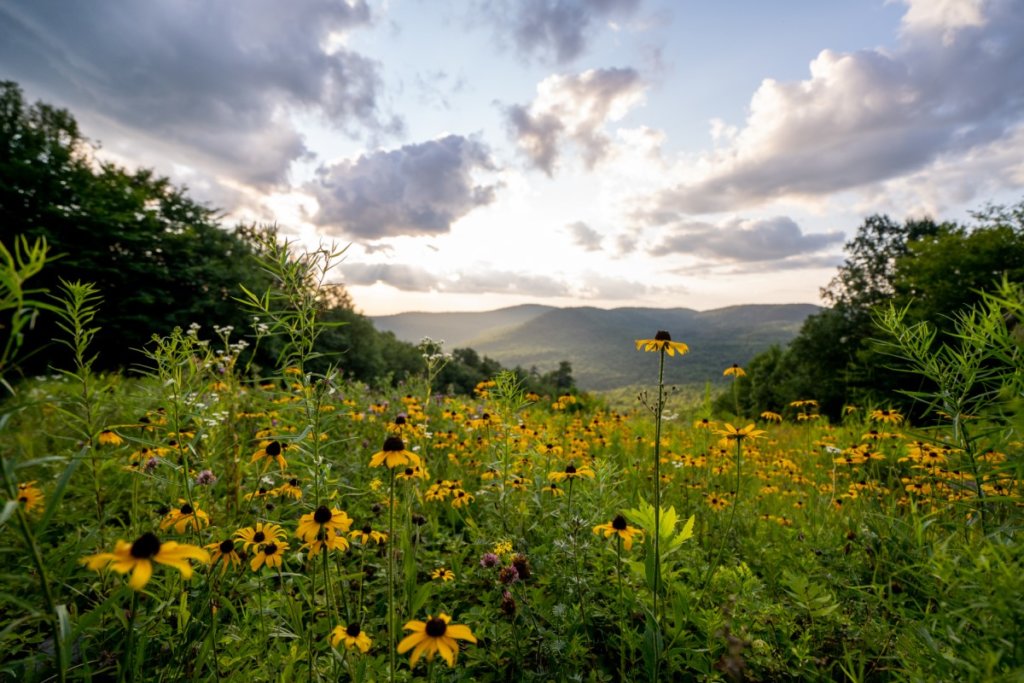 This hike is easy to follow and well marked. It uses blue trailblazers, which start right by Vista Lift. The beginning has a gradual pitch up to the top of the Snowflake lift but then levels out for most of the hike. Once you reach the top of the Snowflake lift, head towards Timberline by walking down Timberline Lane, then walk across Sure Shot, Upper Tattle Tale, and Lost Boyz. Once you reach Brandy wine, there will be a pitch down, and you venture up Woods Hole. From there, follow the path up to the right, and you'll come upon Timberline Mid-Station.
There are a few different places to grab trail maps around the resort. There are two boxes with hiking maps in them, located right next to the sidewalk walking up from the parking lot towards the base lodge, and also one located on the left walking up to the Vista Lift. The other places you can grab hiking maps are the base lodge, and the ticket cube.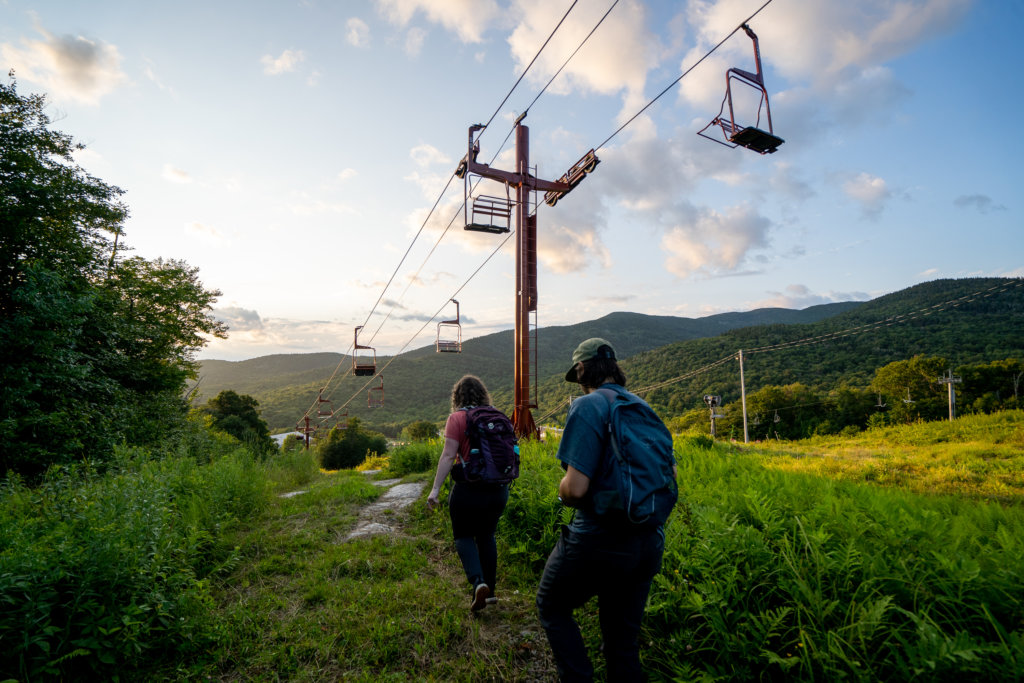 The view from Timberline Mid-Station has a stunning view of showtime and the steep pitch it offers as a ski slope, the lift as it descends the mountain, trees surrounding on every side, and Champlain Lake off in the distance.
This hike is doable for most family members as the pitches are few and far, but some areas are steeper. It's also one of the hikes that dogs are allowed to accompany their owners on. What more could you ask for from a hike? With only a handful of pitches, gorgeous views, dog-friendly hike, I'm not sure if it gets better than that.