This post is a guest contribution from one of our Bolton Valley Backcountry Guides, Alek Jadkowsky.
Northeast aspects around 3000" have a pretty healthy snowpack of three to four feet. The snow has also settled since last week's storm, and it is giving the skiing a surfier, more playful feeling. You no longer need to get on the steepest steeps to keep your speed up and stay on top of the snow. I have also been finding much fewer tracks in the backcountry than I was expecting; you don't have to get far off the beaten path to find pristine, untracked lines.
Example: this picture was taken within an hour of the resort. Not a track to be seen!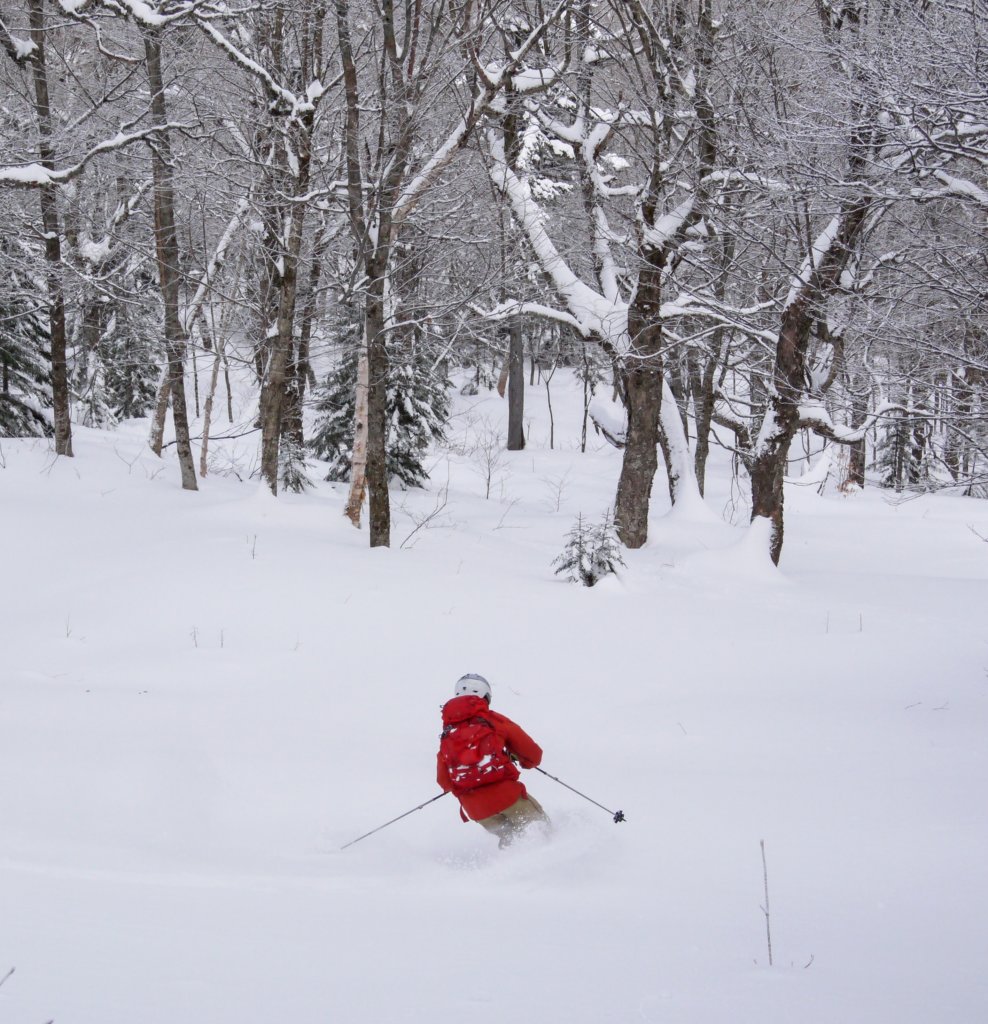 Another note, mostly for the general ski crowd: If you're going to follow tracks into the woods, be sure you're equipped for a climb out. On our way back to the resort we discovered a couple of wayward souls who had inadvertently skied off the backside without touring gear. We did some improvising, and they had a very uncomfortable hour-long climb out in alpine ski boots and bindings. If you have the gear, you might as well bring it with you! You never know where you are going to end up.