This is the 1st in a series of letters from Lindsay DesLauriers, President of Bolton Valley Resort and daughter of Ralph DesLauriers, who built Bolton Valley in 1966. Ralph owned and operated Bolton Valley for over 30 years until he sold it in 1997. In 2017, Ralph, his son Evan and a group of local investors reacquired the mountain. Shortly thereafter, Ralph's children Adam and Lindsay joined the team and DesLauriers 2.0 is off and running! 
Hi Bolton Valley Community –
Well – the snow is melting fast now on the front side up here at BV… I think my brother Adam and I got out on one of the last days when we could get a solid top to bottom run off Vista. We had to do some pretty firm tree skiing to make the transition from Sherman's Pass onto Spillway because the top of Spillway was already bare, but that just made it more fun. The snow was great – there really is nothing like spring skiing. The word is that the backside is still deep and skiing great so if you know your way around back there, you don't have to put your gear away just yet.
That being said, I have to admit that my attention is starting to turn to my bike! And I'm so psyched to get our mountain bike trails open for the season! Already the local crew has been out there cleaning up the winter debris. I heard from Tim and Jake last night at the James Moore Tavern that there were trees down across the trails, but it sounds like they already got that taken care of and are getting after the pruning. We're about to put in an order of lumber to get some bridging built on Broken Bridge, the uphill route – and we'll see where else needs it too. With our elevation and the super deep snowpack this year, it's going to be a little while until we're full on up here, but I can't wait. And I'm proud to say I've gotten in a couple access road training climbs to get ready this year's Suffer Fest which returns to Thursday nights starting June 20!
But it's not all about mountain biking – there's so much great summer stuff teeing up for this year. Nick Lemire, who parents will know from the Ski and Ride Program is heading up Summer at BV this year – and, among many other things, he's rolling out three new Summer Camps for kids (with transportation from the bottom of the hill if you don't want to drive all the way up here yourself). The Action Sports camp, in particular, is getting a lot of interest, which is really cool – especially because we're putting in a whole new MTB progression zone with a nice single-track line through the Picnic Loop and some fun obstacles and features to learn on in the yard outside the Sports Center. If you haven't heard about our summer camps yet and you have camper age kids – definitely check it out. It's going to be really fun and Nick, as you already know, is the best.
My brother Evan's favorite summer sport and pet project – the Vista Beasts 18-hole disc golf course – is already partially open. Some of the higher tees are still too wet, but he's got 12 or so up and going and the course is free through May while he and Alex, our amazing Sous Chef and Disc Golf extraordinaire, head up the work to get all 18 on-line and playing.
We also get a lot of people up here for trail running. Harold, our Mtn Ops Director, had the idea to keep a 5K running loop mowed this summer, which will be a nice, mellower addition to all the climbing trails we have up here. Buzz from the locals is that they're pretty psyched – as am I – since sometimes a quick loop is all I have time for and there's nothing quite like getting out there with nothing but yourself and your running shoes.
All of this to say, my dad and brothers and I have been having a great time working with the team up here to plan for a really fun summer at Bolton Valley. When we were kids, summertime was always a busy and fun time of year when lots of other kids showed up to play tennis, hike, and everything else. I got a little nostalgic Friday night watching from the deck of the James Moore Tavern while my daughter, Juniper, and a group of like 10 or 15 kids were all running around the trails, skiing the last patch of snow on the Mighty Might, and climbing trees in the woods while the parents hung out eating pizza and enjoying some beer on the deck as the sun set. We're so lucky and I'm so grateful for this beautiful mountain life at Bolton Valley.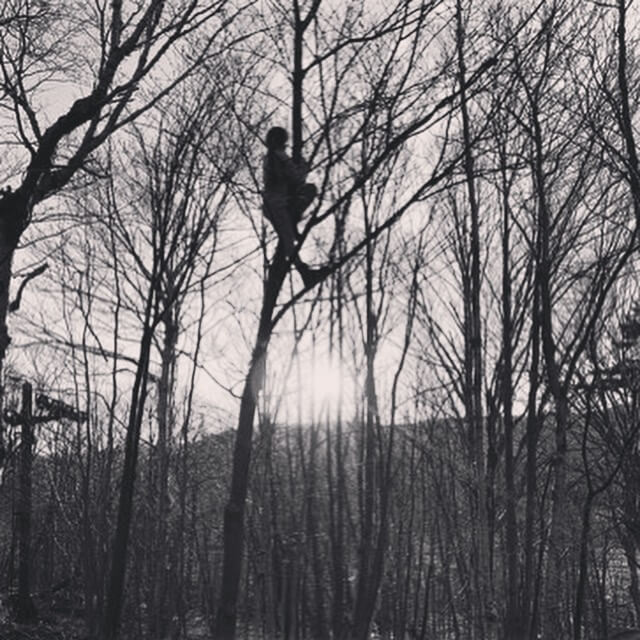 Hope to see you up here this summer!
-Lindsay