Babe Force – Mountain Bike Camp
January 18 @ 5:15 pm

-

7:30 pm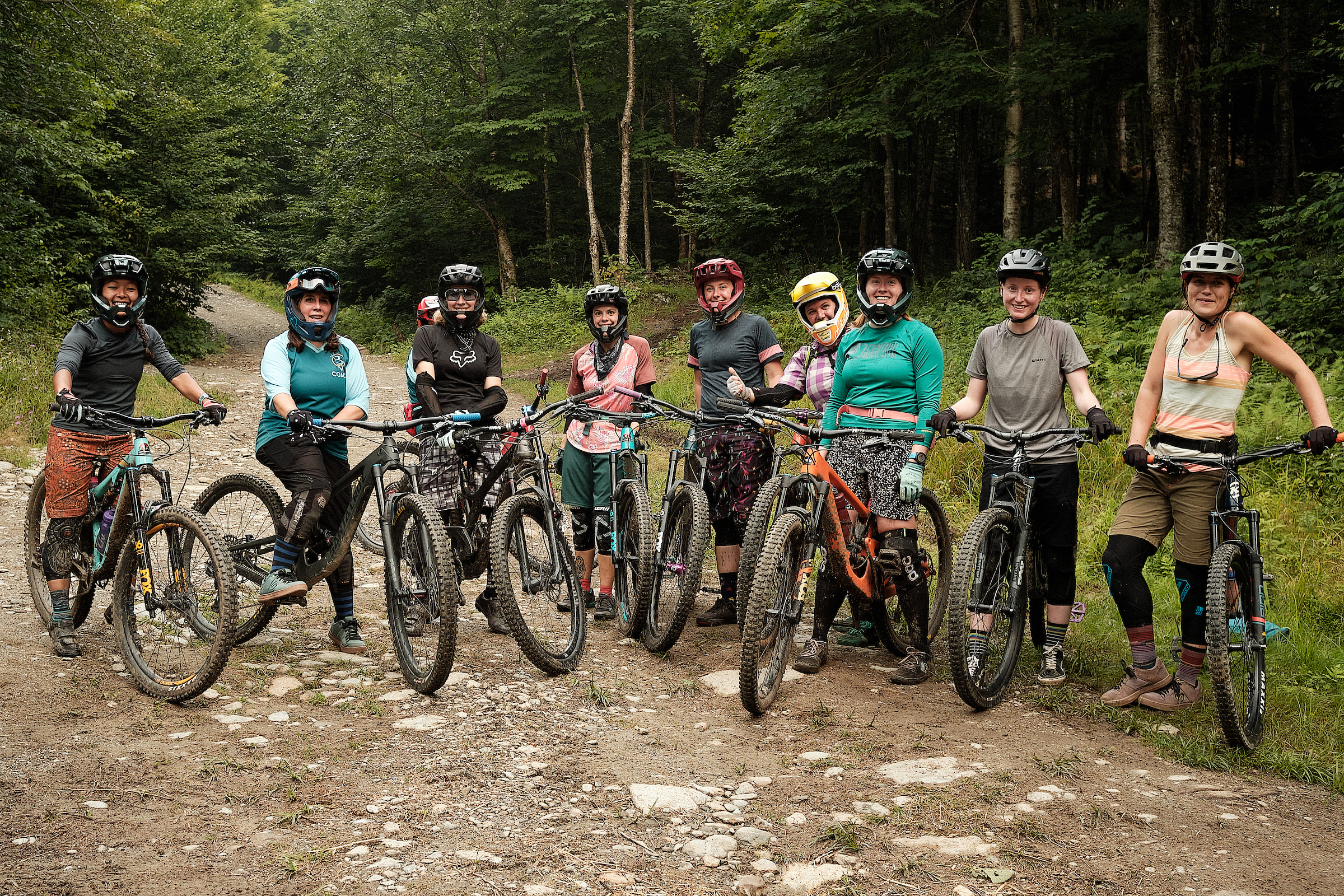 Our 4 Week MTB Clinic Series is back! Riders of all abilities are welcome to join us in learning, progressing, sending it, and or making some new riding buddies.
Each week we'll spend 2 hours within our designated riding groups: Bell Peppers (Beginners), Jalapeños (Intermediate), or Ghost Peppers (Advanced) and review fundamental techniques, body and pedal positioning, descending on a trail, drops and berms, and overall progression. No mountain bike experience is needed but all riders should feel at ease riding a bike on flat terrain.
Ages: 15+
Schedule:
Week 1: July 12th – 5:15-7:30pm
Week 2: July 19th – 5:15-7:30pm
Week 3: July 26th – 5:15-7:30pm
Week 4: Aug 2nd – 5:00-7:00pm*
Rain Dates: 8/9 & 8/16
*Times may change in accordance with our updated Lift Schedule and daylight*
Coaches: Please note that although we have done our best to staff all female-identifying coaches, we may have some cis male assist guides helping on our rides. All male coaches have been vetted by the program and share a sense of making space for non-dominant genders.
Rentals: BV will be extending a 30% discount on bike rentals for the Babe Force bike program. If you need a rental please email us at [email protected]
The Required:
Inspections – As a participant of this program you are expected to inspect your bike to bike safety standards. If a coach notices unsafe bike mechanics you may be asked not to ride your bike in the program due to safety concerns.

Bikes – We will require mountain bikes to have at least front suspension (we recommend full suspension)

Bike Helmets – Definitely a must! (Full face helmets recommended)
Tickets:
Live Music on the Lawn: We'll have some incredible acts playing right in the base area on the same nights as our rides, check the schedule below:
Post-ride feel free to hang back, grab a beer, and join us in watching some awesome live shows. It's cooler up here so be sure to bring extra layers too!
Related Events