Vermont is known for its creative ways to play in the snow. With Vermont Adaptive, we ensure that everyBODY has an opportunity to make the most of winter.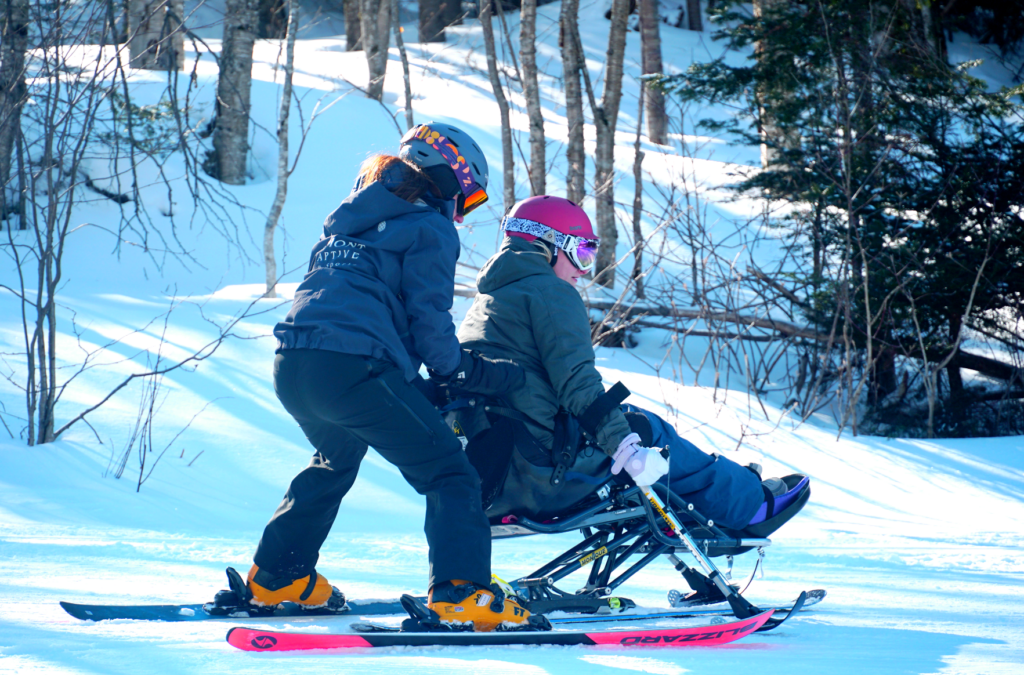 We are so thrilled to offer year round programming through Vermont Adaptive, a nationally recognized organization whose mission is to empower folks of all abilities with physical, cognitive, and emotional disabilities from all over the globe. With the support of its 400 active volunteers and sponsors, Vermont Adaptive tackles obstacles in accessibility to the outdoors by providing instruction to sports, recreational opportunities to a year-round programs, and specialized equipment (this is currently the only Adaptive Program in New England to offer multiple Bowhead Adaptive Mountain Bikes to Participants).
Contact Vermont Adaptive to design your own snow adventure or Make A Reservation to join them here at Bolton Valley on the winter slopes or summer mountain bike trails.
Kaitlyn Fowle Receives Vermont Adaptive's 2022 Kellen Sams Memorial Leadership Award
We feel so fortunate to get to work with the fine folks at Vermont Adaptive and also to have such a great staff ourselves. Kaitlyn, recently promoted to Assistant Director of Mountain Operations (our Dir. of Ski Patrol that time she received this tremendous honor), is a great example of how our organizations go above and beyond working together to ensure the best possible mountain experience for everyBODY.