The past two summers, we have had an awesome lineup of outdoor concerts at our mountain stage with an expansive lawn to spread out in the main base area of the resort. Each show spun up as summer lift service winds down (great opportunity to take a scenic lift ride before the show) and we had the outdoor kitchen/grill/creemee windows firing with a full bar offered just up the steps inside the tavern.

One thing's for certain, summer and fall in the Green Mountains are pretty special! Do keep that in mind though, on cooler nights it is 7-10 degrees cooler up here at elevation than it is in the surrounding valleys. Dropping into the 60s by sunset in Burlington? Well, the show may finish in the 50s here… layers, layers, layers people…
Summer 2021 Recap of all the AWESOME Shows!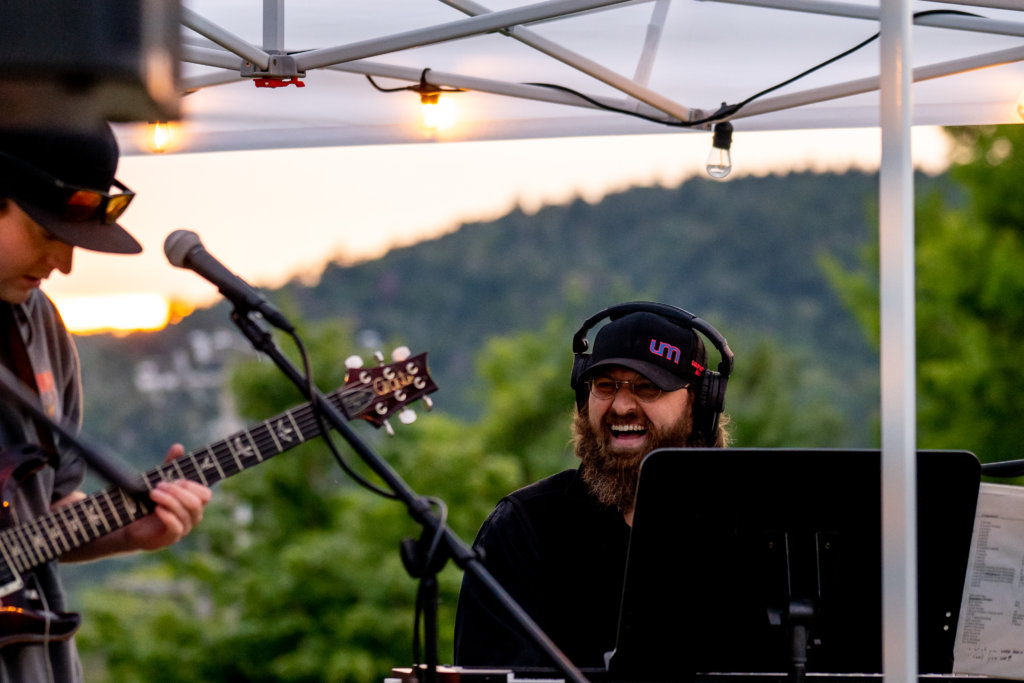 Lets Look Back at some of the Summer 2020 Highlights…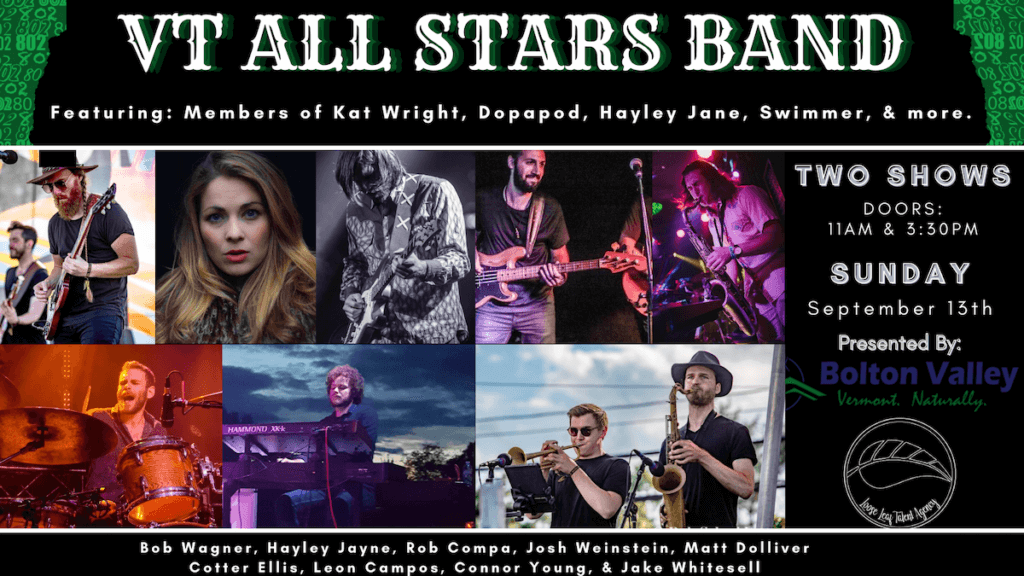 Stay tuned for band and date announcements, but maybe keep a few Saturday evenings free to come get weird with us up in the mountains? We won't tell…
We have plenty of room on our expansive lawn for you to set up a safe space for your and your crew and dance the night away with us while maintaining proper physical distancing. Whatever the guidelines are this summer, we have a hard time believing they'll be any tougher than last year, and we still had an awesome time together, so we. cannot. wait. for this summer!
More deets:
Please bring cash to tip the bands!
No outside food, drink or coolers permitted. We will be serving food and beverages on site during the events.
Sorry, no dogs! We love 'em too, but they are not permitted at our shows. You know, kind of like all the other concerts you go to.
Bring a blanket, a chair, and your dancing feet – we got the rest!
Oh, one more thing… live and let live… no harshing people's mellows… attitude of gratitude… you know, all that feel good happy stuff. It's pretty wild times – let's get the positivity flowing like sap up in these here hills!
---