Weekly Enduro Series (Sun afternoon to Wed noon weekly)
August 1, 2022

-

August 2, 2022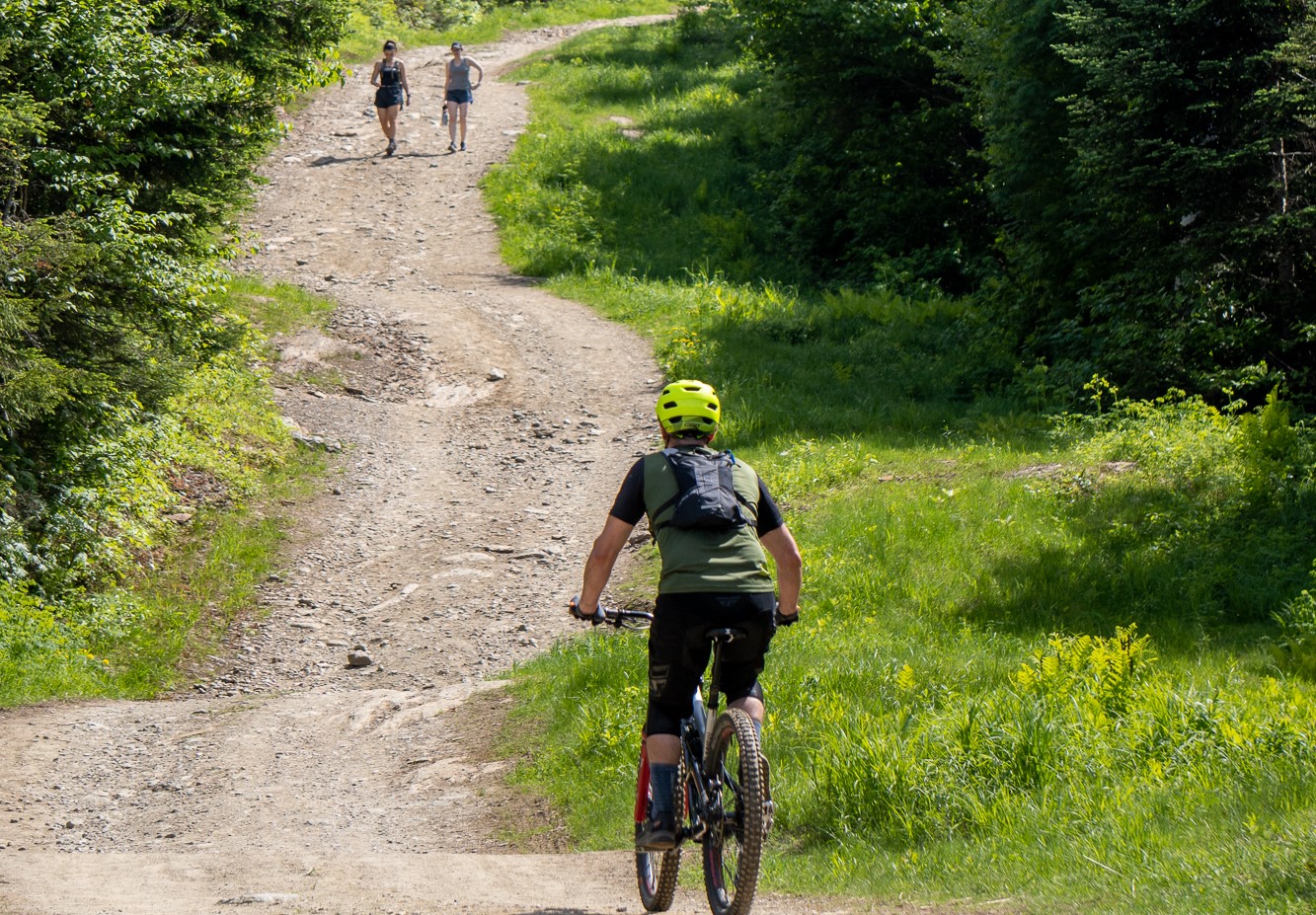 Week 1: Double Down (take option left after the long bridge) to Wilderness Work Road to Lower Blue Jump
Week 2: Hanzo's Hollow to Rocky's Roller (XC loop, starts and finishes down by outdoor pool/swingset, below bottom bay of parking lot where Progression Park)
Week 3: 00 (pronounced "double aught") to Bottom Out
Week 4: Danger Pond
Week 5: Broken Bridge to Blue Jump
Week 6: Enchanted Forest
Week 7: Ebascootcha
Week 8: "Spur" entrance at Mid Station of Wilderness Lift –> Middle of Double Down –> One Love

Friendly reminder – you can ride ANY trail(s) for "credit" – it does not need to be the Featured Trail to count. What matters is getting out riding with us and sharing it back with us. This includes the free trails down by Sports Center (Progression Park, Pump Track & Cross Country Trails)
—
When: Complete your pedal up / ride down lap(s) between Sunday at 5pm and Wednesday at noon and submit your GPS tracked ride (use Strava or whatever app you like) via this form by end of day Wednesday at the latest for "credit":
FILL OUT YOUR WEEKLY FORM HERE
Must have valid ticket or pass to ride our trails. Uphill/pedal passes start at just $100 and uphill/pedal access are included with all lift riding season passes as well.
Shop Daily Bike Park Tickets Here
Shop Bike Park Season Passes Here
We will announce the Featured Trail each week on Sunday afternoon via our social media accounts and update this listing that afternoon as well!
Win Prizes 
Weekly points will be awarded to anyone who submits proof of their participation, awards at the end of the series. Grand prizes for most weeks completed. Last time we did this we had a few folks that completed every week and one that did every week but one. Prizes will depend on how many folks participate at such a legendary level, but will be pretty sweet, promise 😉
Any mapped BV trail will qualify, chose your own line or checkout our featured trail of the week.
 Trails subject to closures based on special events, weather, or other circumstances – Know Before You Go HERE