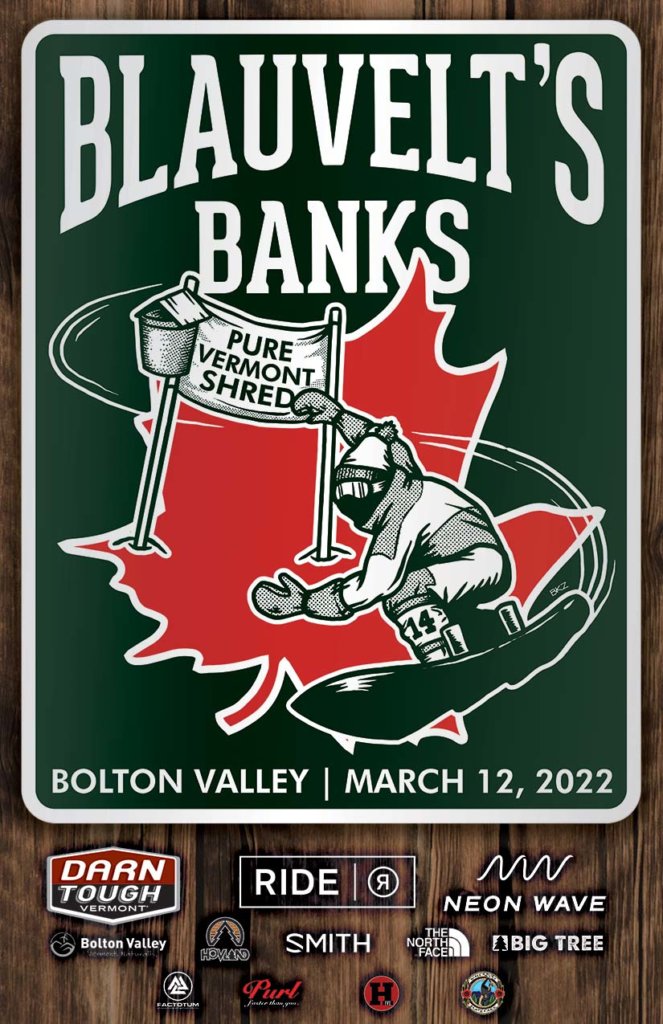 CLASS : AM Men's Division
Pl Bib Class Team Name Run 1 Result
1 461 AM Me Nick Meerburg 44.10 (12) 44.10 (12)
2 330 AM Me Avery Bard 45.85 (18) 45.85 (18)
3 353 AM Me Bryan Picard 45.92 (19) 45.92 (19)
4 396 AM Me Robert Elmergreen 46.08 (22) 46.08 (22)
5 376 AM Me Owen Goodrich 46.36 (23) 46.36 (23)
6 351 AM Me Jacob Kennison 46.59 (24) 46.59 (24)
7 365 AM Me Craig Chiacchieri 47.16 (27) 47.16 (27)
8 338 AM Me Aiden Gilbert 47.63 (29) 47.63 (29)
9 429 AM Me Luke Gorman 47.79 (32) 47.79 (32)
10 380 AM Me Anthony Hamilton 48.04 (34) 48.04 (34)
11 451 AM Me Jacob Ferreira 48.99 (46) 48.99 (46)
12 443 AM Me Chris Ingram 49.51 (54) 49.51 (54)
13 347 AM Me Siaben Piatek 49.51 (54) 49.51 (54)
14 370 AM Me Rory Lacey 49.60 (57) 49.60 (57)
15 337 AM Me Michael Sheridan 49.64 (59) 49.64 (59)
16 471 AM Me Peter Gehring 49.69 (60) 49.69 (60)
17 450 AM Me Brendan Shea 49.87 (61) 49.87 (61)
18 469 AM Me Mark Frier 50.26 (67) 50.26 (67)
19 389 AM Me Ted Carrick 51.08 (79) 51.08 (79)
20 328 AM Me Justin Earlandt 51.66 (82) 51.66 (82)
21 424 AM Me David Spaulding 51.66 (82) 51.66 (82)
22 304 AM Me Tom Rykr 52.54 (89) 52.54 (89)
23 356 AM Me Adam Ogden 52.64 (91) 52.64 (91)
24 379 AM Me Bo Twiggs 52.73 (92) 52.73 (92)
25 460 AM Me Zachary Kees 52.76 (93) 52.76 (93)
26 472 AM Me Zinn Wolfe 53.06 (99) 53.06 (99)
27 367 AM Me Josh McClain 58.12 (124 58.12 (124
28 464 AM Me Chris Carhart 59.91 (131 59.91 (131
29 408 AM Me Evan Strobl 1:01.47 (136 1:01.47 (136
30 400 AM Me Kory Boglarski
---
CLASS : AM Women's Division
Pl Bib Class Team Name Run 1 Run 2 Result
1 467 AM Wo Holly Greenleaf 48.54 (40) 48.54 (40)
2 310 AM Wo Molly Croes 50.37 (69) 50.37 (69)
3 403 AM Wo Nicole Driscoll 52.61 (90) 52.61 (90)
4 442 AM Wo Aoife Okelly 53.51 (103 53.51 (103
5 388 AM Wo Gaby Goldberg 55.17 (109 55.17 (109
6 335 AM Wo Kelly Tailer 55.87 (115 55.87 (115
7 454 AM Wo Alison Getz 57.54 (123 57.54 (123
8 414 AM Wo Marley McVeigh 59.16 (128 59.16 (128
9 319 AM Wo Francis Neary 1:07.24 (151 1:07.24 (151
10 318 AM Wo Josephine Neary 1:15.44 (162 1:15.44 (162
11 433 AM Wo Lynn Russell 1:33.63 (169 1:33.63 (169
12 385 AM Wo Abigail Nolan
---
CLASS : Grom Boys (12 & Under)
Pl Bib Class Team Name Run 1 Run 2 Result
1 419 Grom Luca Rovetto 47.25 (28) 47.25 (28)
2 446 Grom Zaine Bertrand Ger 51.19 (80) 51.19 (80)
3 377 Grom Oliver Goodrich 54.69 (108 54.69 (108
4 397 Grom Benji Elmergreen 1:03.38 (138 1:03.38 (138
5 402 Grom Charlie Boglarski 1:03.47 (140 1:03.47 (140
6 322 Grom Jagger Richard 1:03.99 (143 1:03.99 (143
7 401 Grom Oliver Boglarski 1:04.84 (145 1:04.84 (145
8 444 Grom Oliver Ingram 1:09.54 (154 1:09.54 (154
9 436 Grom Cam Grebner 1:12.26 (158 1:12.26 (158
10 445 Grom Nicolas Ingram 1:15.94 (163 1:15.94 (163
11 398 Grom Owen Elmergreen 1:23.38 (167 1:23.38 (167
---
CLASS : Grom Girls (12 & Under)
Pl Bib Class Team Name Run 1 Run 2 Result
1 438 Grom Sydney Howard 55.57 (113 55.57 (113
2 437 Grom Audrey Morris 1:00.61 (134 1:00.61 (134
3 343 Grom Lola Gaisser 1:07.24 (151 1:07.24 (151
4 364 Grom Claire Lynesd 1:21.66 (165 1:21.66 (165
---
CLASS : Legends – Men (Ages 45+)
Pl Bib Class Team Name Run 1 Run 2 Result
1 417 Legen Eduardo Rovetto 45.06 (15) 45.06 (15)
2 415 Legen Sean McVeigh 47.64 (30) 47.64 (30)
3 447 Legen JG Gerndt 48.61 (41) 48.61 (41)
4 320 Legen Vincent Connolly 48.71 (42) 48.71 (42)
5 334 Legen Chris Jones 50.17 (65) 50.17 (65)
6 331 Legen Joshua Bard 50.22 (66) 50.22 (66)
7 382 Legen Alex Pintair 50.50 (73) 50.50 (73)
8 348 Legen Aaron Swift 50.71 (77) 50.71 (77)
9 302 Legen Jonah Dipasquale 53.04 (98) 53.04 (98)
10 386 Legen Gregory Wyld 55.21 (110 55.21 (110
11 383 Legen Nathaniel Mathes 56.95 (119 56.95 (119
12 410 Legen Max Holzman 1:10.01 (155 1:10.01 (155
13 352 Legen Curtis Ritchie 1:19.17 (164 1:19.17 (164
14 306 Legen Seth Neary 1:22.96 (166 1:22.96 (166
---
CLASS : Legends – Women (Ages 45+)
Pl Bib Class Team Name Run 1 Run 2 Result
1 349 Legen Erin Swift 55.75 (114 55.75 (114
2 309 Legen Gretchen Tillson 58.75 (125 58.75 (125
3 416 Legen Jamie McVeigh 1:00.27 (132 1:00.27 (132
4 473 Legen courtney mercier 1:03.74 (141 1:03.74 (141
---
CLASS : Open Snowskate
Pl Bib Class Team Name Run 1 Run 2 Result
1 363 Open Sam Watson 49.45 (52) 49.45 (52)
2 394 Open Justin Wells 52.89 (94) 52.89 (94)
3 327 Open Jake Blauvelt 52.95 (97) 52.95 (97)
4 421 Open Dan Rolfe 53.16 (100 53.16 (100
5 405 Open Skyler Gallardo 54.29 (105 54.29 (105
6 406 Open John Murphy 54.51 (107 54.51 (107
7 314 Open Jordan Wells 55.99 (116 55.99 (116
8 313 Open joey bidner 56.69 (118 56.69 (118
9 355 Open Steven Anderson 56.95 (119 56.95 (119
10 466 Open Ryan Braski 59.67 (130 59.67 (130
11 395 Open David Burgess 1:00.52 (133 1:00.52 (133
12 315 Open Phillip Gray 1:00.87 (135 1:00.87 (135
13 425 Open Jordan Karasch 1:03.87 (142 1:03.87 (142
14 470 Open Flip Dionne 1:04.48 (144 1:04.48 (144
15 435 Open Ryan Peterson 1:04.89 (146 1:04.89 (146
16 465 Open Chance Caswell 1:04.93 (147 1:04.93 (147
17 359 Open Josh Merson 1:06.15 (148 1:06.15 (148
18 428 Open Zachary Garvey 1:06.78 (150 1:06.78 (150
19 426 Open Dylan Burnley 1:09.05 (153 1:09.05 (153
20 374 Open Ethan Hudson 1:11.13 (156 1:11.13 (156
21 413 Open Matt Quam 1:11.74 (157 1:11.74 (157
22 350 Open Paul Ohara 1:12.61 (159 1:12.61 (159
23 305 Open Seth Neary 1:13.13 (160 1:13.13 (160
24 325 Open Frank Knab 1:13.22 (161 1:13.22 (161
25 332 Open Brian Cohen 1:27.83 (168 1:27.83 (168
26 307 Open AARON DESROCHERS 1:34.79 (170 1:34.79 (170
---
CLASS : Open/Pro Men's Division
Pl Bib Class Team Name Run 1 Run 2 Result
1 455 Open/ Derek DiCastro 39.87 (1) 39.87 (1)
2 458 Open/ Scotty Lago 42.41 (2) 42.41 (2)
3 409 Open/ Ralph Kucharek 42.83 (3) 42.83 (3)
4 357 Open/ cooper provencher 43.08 (4) 43.08 (4)
5 468 Open/ Shayne Pospisil 43.10 (5) 43.10 (5)
6 420 Open/ Jesse Curran 43.30 (6) 43.30 (6)
7 339 Open/ Daniel Voit 43.41 (7) 43.41 (7)
8 411 Open/ Zach Normandin 43.62 (8) 43.62 (8)
9 341 Open/ Kade Colen 43.81 (9) 43.81 (9)
10 324 Open/ Frank Knab 44.03 (10) 44.03 (10)
11 407 Open/ John Murphy 44.05 (11) 44.05 (11)
12 301 Open/ Doug Grebner 44.63 (13) 44.63 (13)
13 326 Open/ Jake Blauvelt 44.84 (14) 44.84 (14)
14 449 Open/ Tommy Emanuelson 45.11 (16) 45.11 (16)
15 457 Open/ Luke Mitrani 45.56 (17) 45.56 (17)
16 311 Open/ Dave Boldwin 45.92 (19) 45.92 (19)
17 378 Open/ Tucker Speer 46.05 (21) 46.05 (21)
18 381 Open/ Myles Keating 46.82 (25) 46.82 (25)
19 456 Open/ Jack Mitrani 47.02 (26) 47.02 (26)
20 391 Open/ Keegan Reed 47.70 (31) 47.70 (31)
21 452 Open/ Shaun Morris 47.88 (33) 47.88 (33)
22 462 Open/ Tanner Starz 48.10 (35) 48.10 (35)
23 345 Open/ Michael Baker 48.14 (36) 48.14 (36)
24 336 Open/ Bill Lockwood 48.28 (37) 48.28 (37)
25 392 Open/ Nathanael Asaro 48.33 (38) 48.33 (38)
26 312 Open/ Mike Eastman 48.50 (39) 48.50 (39)
27 373 Open/ Ryan Brouder 48.78 (43) 48.78 (43)
28 412 Open/ Kevin Teets 48.82 (44) 48.82 (44)
29 375 Open/ Robert Vidile 48.83 (45) 48.83 (45)
30 453 Open/ Evan Carlson 49.09 (47) 49.09 (47)
31 321 Open/ James Helmer 49.10 (48) 49.10 (48)
32 422 Open/ Lukas Huffman 49.33 (49) 49.33 (49)
33 303 Open/ Craig Brown 49.37 (50) 49.37 (50)
34 459 Open/ Sean McManus 49.42 (51) 49.42 (51)
35 418 Open/ Eduardo Rovetto 49.48 (53) 49.48 (53)
36 430 Open/ Christopher Aiken 49.57 (56) 49.57 (56)
37 361 Open/ Nick Horstmeyer 49.61 (58) 49.61 (58)
38 360 Open/ Josh Merson 50.00 (63) 50.00 (63)
39 431 Open/ Brandon Halberstad 50.09 (64) 50.09 (64)
40 323 Open/ James Coultas 50.34 (68) 50.34 (68)
41 316 Open/ Evan Timrud 50.38 (70) 50.38 (70)
42 393 Open/ Peter Heintzelman 50.41 (71) 50.41 (71)
43 434 Open/ MacKenzie Nichols 50.41 (71) 50.41 (71)
44 463 Open/ Charles Hughson 50.56 (74) 50.56 (74)
45 404 Open/ Ryan Horan 50.65 (76) 50.65 (76)
46 371 Open/ Daniel Rogers 50.80 (78) 50.80 (78)
47 344 Open/ Mathias Litzelman 51.56 (81) 51.56 (81)
48 346 Open/ Chris Piatek 52.21 (84) 52.21 (84)
49 369 Open/ Ryan Ramo 52.30 (86) 52.30 (86)
50 427 Open/ Kevin Kresker 52.52 (88) 52.52 (88)
51 372 Open/ Anthony Vecchione 52.90 (95) 52.90 (95)
52 329 Open/ Ty Johnson 53.94 (104 53.94 (104
53 399 Open/ Eric Carlson 54.49 (106 54.49 (106
54 387 Open/ Kyle Cartwright 55.25 (111 55.25 (111
55 366 Open/ Mike Brainard 58.84 (126 58.84 (126
56 308 Open/ Lucas Berard 58.95 (127 58.95 (127
57 384 Open/ Steve Bart 1:02.82 (137 1:02.82 (137
58 317 Open/ Eddie Case 1:03.40 (139 1:03.40 (139
59 333 Open/ Brian Cohen 1:06.61 (149 1:06.61 (149
60 439 Open/ Justin Rich
---
CLASS : Open/Pro Women's Division
Pl Bib Class Team Name Run 1 Run 2 Result
1 340 Open/ Noelle Edwards 49.90 (62) 49.90 (62)
2 354 Open/ Caitlin Kelly 50.57 (75) 50.57 (75)
3 358 Open/ Hannah Merson 52.27 (85) 52.27 (85)
4 441 Open/ Christine Savell 52.43 (87) 52.43 (87)
5 432 Open/ Samantha Madden 52.91 (96) 52.91 (96)
6 440 Open/ Meg Oliver 53.21 (101 53.21 (101
7 423 Open/ Kayla Henry 53.36 (102 53.36 (102
8 390 Open/ Abby Crisostomo 55.44 (112 55.44 (112
9 342 Open/ Bettina Guevara 56.38 (117 56.38 (117
10 368 Open/ Danielle Berg 57.19 (121 57.19 (121
11 448 Open/ Hannah Sourbeer 57.30 (122 57.30 (122
12 362 Open/ Shannon Scarboroug 59.27 (129 59.27 (129
All proceeds from this year's event will be donated to the 501C3 non profit and fiscal agent spearheading a local project Jake is passionate about seeing through to completion: the proposed Waterbury Skatepark.

A message from Jake in anticipation of this year's event:
Snowboarding, Skateboarding and the Waterbury community have given me so much over the years that it's time to give back! If we can all work together to raise the money it will take to build the proposed Waterbury skatepark and impact a single kids life in the way I was through riding sideways, I will consider all of this effort a success!